Meet Dr. Donna Cantalupo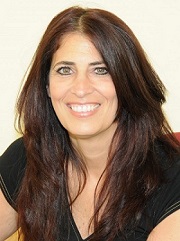 Dr. Donna Cantalupo attended Dickinson College before earning her Doctorate of Chiropractic degree in 1986 from National College of Chiropractic. She has practiced in her hometown of East Hanover, NJ for the past 32 years.
She continues to promote health and wellness in her community and adjusts local and professional athletes. She enjoys spending time with her three children. Alexis is happily married (Evan) and works for Stryker, Billy lives in Virginia and works for Amazon , and Taylor recently graduated Penn State Business school. She also has 3 adopted cocker spaniel's and 1 black labrador retriever.
Call our East Hanover chiropractic office to get started with chiropractic care today!