Meet Dr. Donna Cantalupo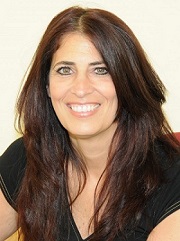 Dr. Donna Cantalupo attended Dickinson College before earning her Doctorate of Chiropractic degree in 1986 from National College of Chiropractic. She has practiced in her hometown of East Hanover, NJ for the past 25 years.
She continues to promote health and wellness in her community and adjusts local athletes. She has been on radio, TV, and one of her patient testimonials can be found on page 217 of the book The Well-Adjusted Soul. She enjoys spending time with her husband Bill and their three children, Alexis, Billy, and Taylor, who have been under chiropractic care since birth. Alexis is 21 and attends University of Mass. in Amherst, Billy attends Indiana University and Taylor is at Hanover  Park High School.
Call our East Hanover chiropractic office to get started with chiropractic care today!